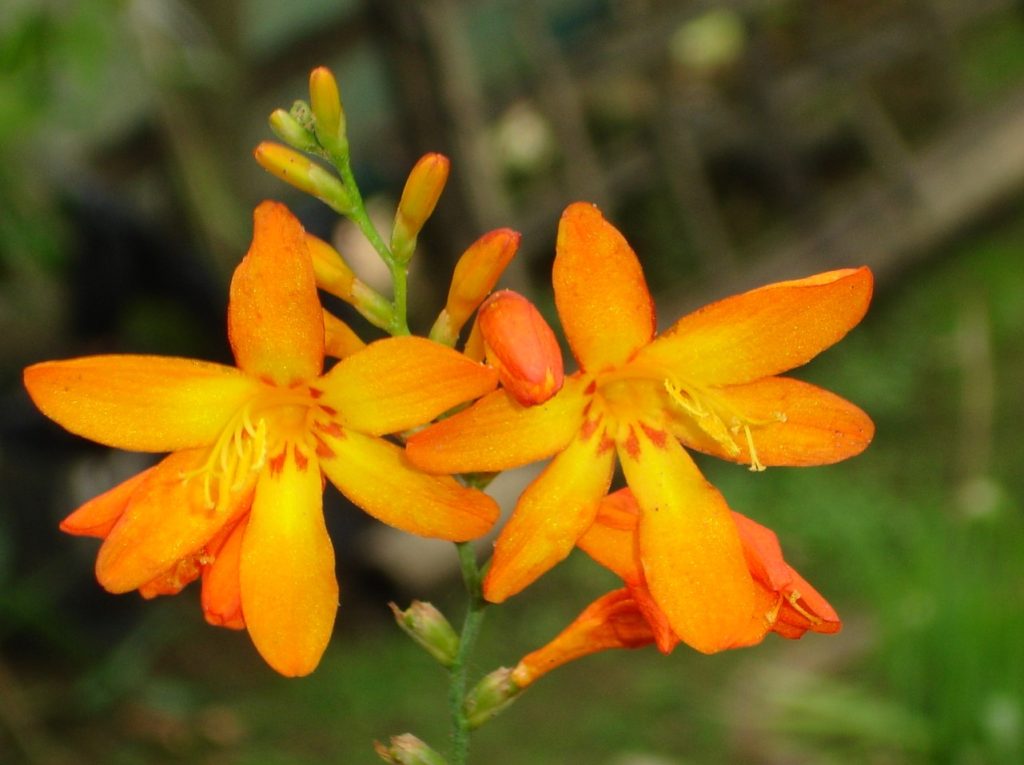 The countdown has begun for the much-anticipated International Seminar on Exotic and Underutilized Horticultural Crops, set to take place from October 17th to 19th, 2023, at ICAR-IIHR in Bengaluru, India. For horticulture enthusiasts and researchers, this event presents an exciting opportunity to dive deep into the captivating world of exotic and underutilized horticultural crops.
Why You Can't Miss This Seminar
In the vast field of horticulture, there exist hidden gems—exotic and underutilized horticultural crops—often overshadowed and underestimated, their potential lying dormant. This seminar is a rallying call to bring these lesser-known treasures into the limelight. The progress of horticulture is not a solitary endeavor; it thrives on collective efforts. Your contributions, in the form of abstracts and papers, will be the catalysts that shape discussions and unlock the boundless potential of these crops.
Exploring the Rich Seminar Themes
The International Seminar on Exotic and Underutilized Horticultural Crops 2023 will delve into a myriad of themes, including:
1. Production, Consumption, Trade, Marketing, and Policy Issues: Gain insights into the dynamics of production, trade, marketing, and the role of policies in shaping the growth of these unique crops.
2. Bio-conservation and Breeding: Embark on a journey to explore innovative dimensions in breeding and the preservation of plant genetic resources.
3. Resource Conservation and Climate Resilience: Dive into discussions on resource conservation, climate resilience, and strategies to target desired traits in these remarkable crops.
4. Post-harvest Management and Product Development: Unlock the secrets of post-harvest management, processing, and the creation of novel products, including storage, nutraceuticals, and bio-fortification.
5. Diagnostics and Pest Management: Discover safe approaches to integrated pest management and diagnostics for these distinctive crops.
6. Technology Assessment and Socio-Economic Considerations: Assess the impact of technology, delve into socio-economic issues, and explore the intersection of gender and horticulture.
Program Highlights Await You
The seminar promises a diverse and engaging program:
Panel Discussions: Engage in thought-provoking discussions with experts and stakeholders on key horticultural topics.
Technical Sessions: Delve into various technical sessions covering both national and international horticultural issues, including production, breeding, resource conservation, and more.
Plenary Sessions: Gain insights from distinguished scientists through keynote addresses and captivating oral presentations.
Poster Presentations: Immerse yourself in daily poster presentations, each focusing on a unique theme or sub-theme.
Exhibitions: Explore exhibitions showcasing the latest innovations in the world of horticulture.
Language of Discourse
English will be the official language of the seminar, ensuring accessibility and understanding for all participants.
How to Get Involved
Are you ready to be a part of this extraordinary horticultural experience? Here's your roadmap:
Visit our official website here to access comprehensive information about the seminar, including submission guidelines, registration details, and the event schedule.
For inquiries or assistance with your submissions, don't hesitate to contact our dedicated organizing committee at exotichortseminar@gmail.com.
Join Us in Bengaluru!
We eagerly await your active participation in the International Seminar on Exotic and Underutilized Horticultural Crops 2023. Together, we can unlock the potential of these remarkable crops and chart a path towards a greener, more sustainable future. Prepare to embark on a thrilling journey into the realm of horticultural innovation. We can't wait to extend a warm Bengaluru welcome to you for this enlightening event!